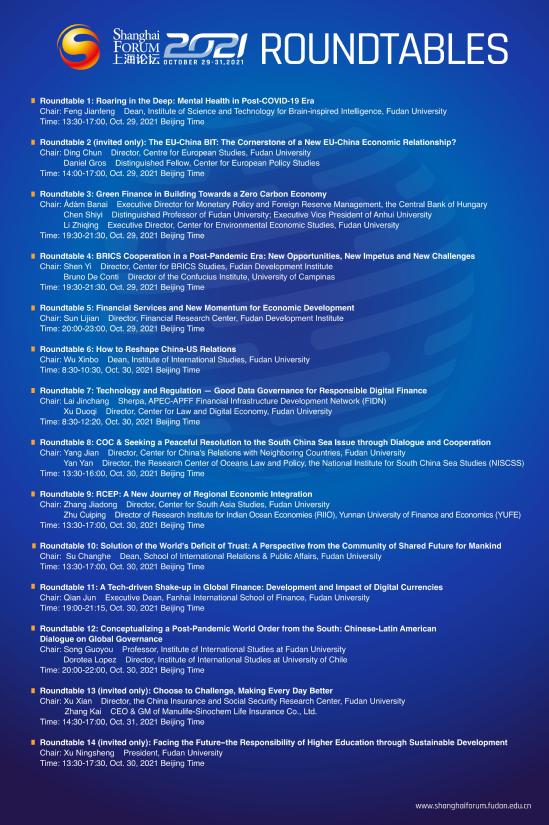 Shanghai Forum 2021. The Forum will be held during October 29th and 31th 2021, under the theme of "Recovery and Resilience: Asia's Role in a Sustainable Future ---- Civilization in the Post-Pandemic Era: Development, Governance and Security". Internationally renowned scholars and experts will participate in the forum as honored guests to envision the role of Asia in the resilience of economy and social development.
Shanghai Forum is an international Forum hosted by Fudan University. Launched in 2005, it has been held successfully for fifteen rounds. The Forum endeavors to develop an awareness of promising practices, the reflective of mutual respect and wisdom, by bringing a pool of over five hundred experts together to deliberate of competing ideas, strategies, institutions, and policies.
The detailed agenda is as attached. To enhance your watching experience, simultaneous interpretation will be provided for the Online Venue by Zoom.

Shanghai Forum.pdf
Welcome to registrate the online forum by sending back the attached registration form before October 24th, and we'll send the conference link to you.

Shanghai Forum 2021 Online Venue Registration.xlsx